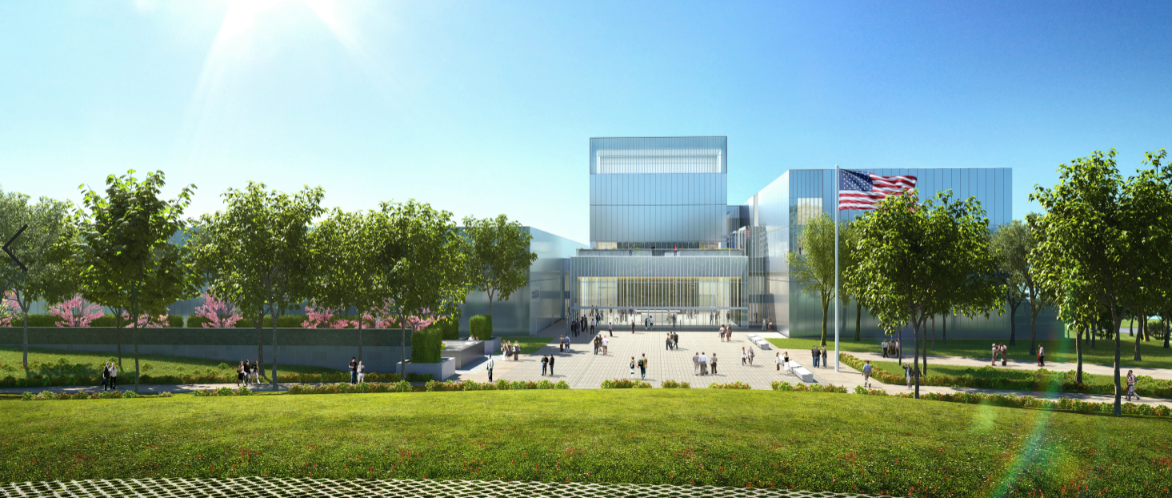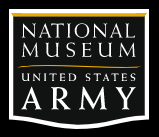 On a hillside above the Fairfax County Parkway, just a few miles south of Washington, DC, a battalion of construction workers is pouring concrete and hoisting large steel beams to erect a long-overdue tribute to the more than 30 million men and women who have worn the uniform of the United States Army.

The museum, the Army's first national museum in its 240 year history, will celebrate the service and sacrifice of 11 generations of American soldiers. It will preserve the Army's history, educate the public on its evolution into the world's premier fighting force, and inspire both current and future generations.

The Army's proud history will be brought to life in state-of-the-art interactive displays, as well as by thousands of artifacts (both large and small) and pieces of artwork, many of which have never been exhibited publicly before. Artifacts will range from tanks, helicopters, landing craft, and airplanes to personal items that soldiers have carried into combat. Together, the artifacts and displays will vividly convey the Army's proud heritage, its present-day mission, and its role in shaping American society.

Six galleries will trace the Army's history from 1775 until the present day; a seventh gallery will examine the Army's unique role in American society, from spearheading advancements in science, technology, and public health to helping to integrate America.

Additional exhibits will examine what life is like for Army families, how soldiers use technical and problem-solving skills to achieve their missions, and – most importantly — tell the personal stories of American soldiers throughout the Army's history.

A circular Army Theater will show a 15-minute motion picture entitled "Of Noble Deeds" three times an hour, highlighting the experience of American soldiers in combat. A 306-degree screen will wrap around the audience and immersive special effects will dramatize the dangers that soldiers face on a daily basis.

Virtual reality simulators will allow visitors to experience the training that today's soldiers undergo for their missions around the world.

For veterans' associations and other groups, the museum will offer a dramatic, inspiring, one-of-a-kind setting for hosting receptions, dinners, ceremonies, and other special events. The soaring and expansive Main Lobby of the museum will accommodate seated dinners for up to 450 guests, and the Veterans Hall will be able to accommodate 160 guests for seated dinners and presentations. The Medal of Honor Garden, a beautifully landscaped outdoor area, will accommodate weddings, receptions, and other celebratory events. The museum will be equipped with full catering facilities.

The museum will encompass more than 185,000 square feet of space, with ample room for expansion over time. Attendance is expected to average between 500,000 and 750,000 visitors annually. Both admission and parking will be free. The museum will be located on the grounds of Fort Belvoir; however, visitors will not need to pass through base security in order to visit.
The U.S. Army announced the National Museum of the United States Army will open to the public on November 11, 2020. The Museum will open with enhanced health and safety measures for visitors. Free, timed-entry tickets are required to manage visitor capacity and provide an optimal experience to visitors. Walk-up tickets are not available. All tickets must be reserved in advance online. Covid19 Health and Safety precautions can be found online.
The Museum shines a unique light on the symbiotic relationship between Army and society, highlighting the Army's direct influence on our nation socially, technologically, scientifically, financially, and culturally. The Museum will immerse visitors in 245 years of American Soldiers' experiences. With its various galleries, 300+ degree multi-sensory theater, fully interactive Experiential Learning Center, cutting edge simulation and virtual reality experiences, shopping, and gourmet café, this incredible destination will be exciting for guests of all interests and ages
For more information, visit the National Museum of the United States Army website
Visit Fairfax, Fairfax County's award-winning DMO, is already working with Army reunion groups and other associations looking to hold events at the museum as part of their gatherings in Fairfax County and the National Capital area. Planning assistance is available free-of-charge at www.fxva.com.