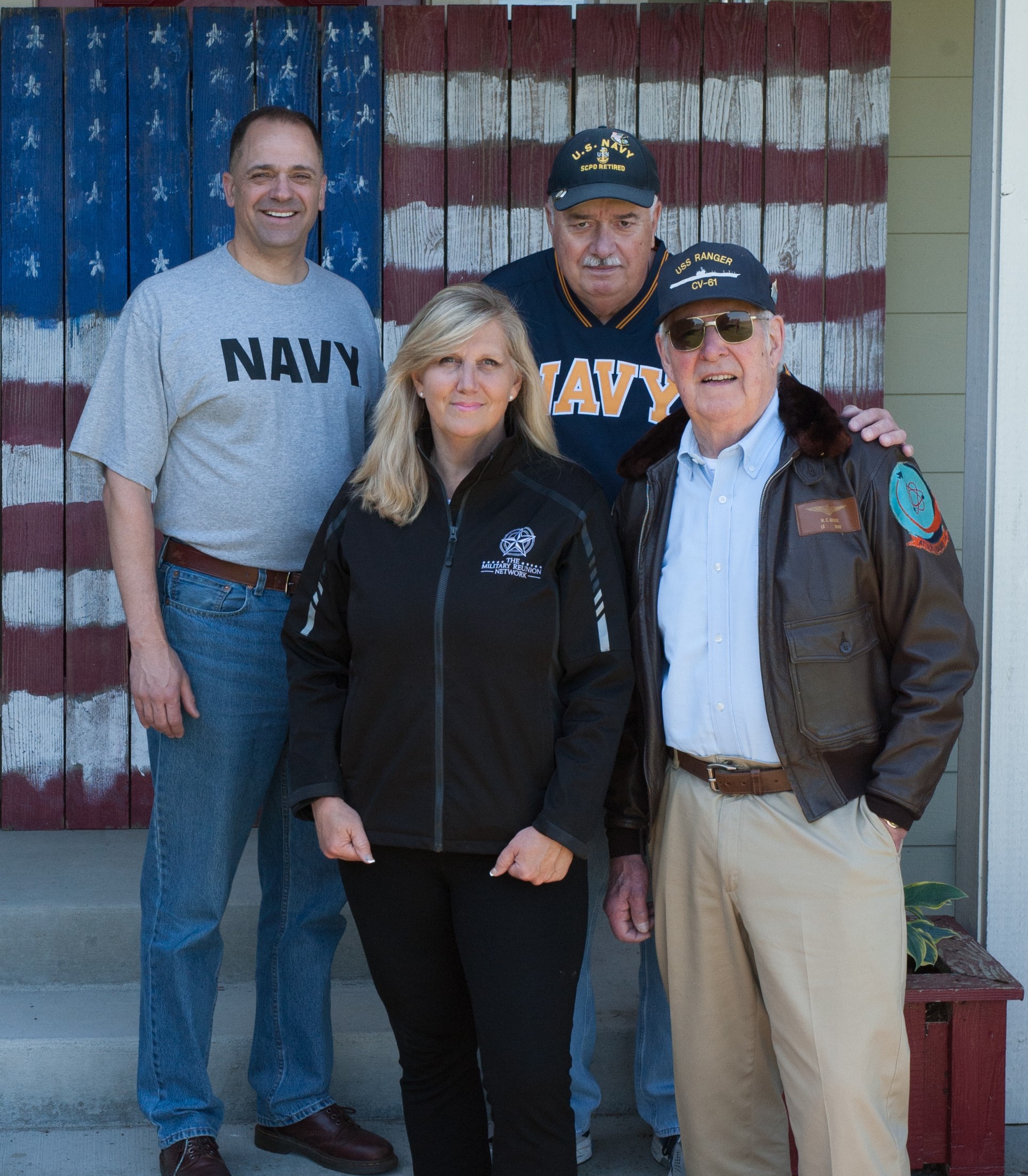 It has been difficult to write this. What can I say to Veterans? I hold you in such high regard that articulating what you mean to me is difficult. Perhaps it is best to start with what I do.
To describe my mission at The Military Reunion Network or "MRN" is to simply state, I train Veterans to plan their military Reunions so that they can stay connected. We lose 22 – 25 Veterans a day to Veteran suicide, connection to each other is one of the ways to Veterans stay clear of that path.
Planning a reunion can be a huge task for a veteran – finding the right location, the hotel logistics, the activities…it takes a ton of work and effort. It is the goal of MRN to be of support and make it easier for a veteran to plan a successful reunion regardless of if it is their first, or twenty first. Veterans I work with describe me as a coach, a mentor, a teacher, and friend. I have been working with our Veteran community for the past 7 years, helping them along their journey of 'greater connection'. I have educated them on contracts and destinations, event insurance and site inspections. Since today is Veterans Day, I wanted to share with you some of the invaluable lessons our Veterans have taught me.
1 Set aside your differences:
Much like the fans of opposing football teams, our military branches love to give each other a bad time. I don't know what it is about you guys, but you just can't resist it. For example, I often hear the Air Force talking about the skill of their pilots, only to be silenced by the Navy comeback of" well how come you boys rarely land on anything that moves?" At the MRN workshops, with all branches of the military in one room the zingers start flying within the first 5 minutes.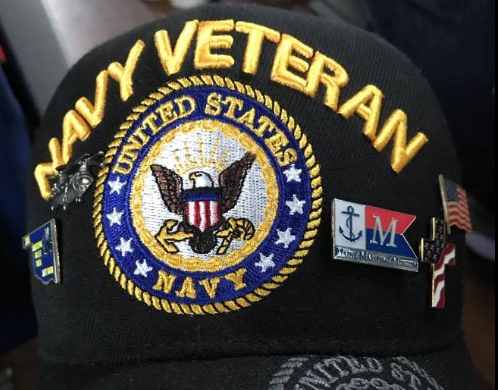 Underneath the jabs and smack talk is the unwritten code of respect. As members of the US Military you are the first to defend each other. It can be seen in "the nod", that slight acknowledgement as you walk past each other while out in public. The military nod is between strangers yet brothers. There is respect among you regardless of insignia on your hat, patch on your jacket or tattoo on your arm. It doesn't matter if you saw combat, your age, length of service, era or conflict. There is mutual respect because of the oath you took. You are all in this together. Veterans take that attitude with them when leaving the service. Twenty years may have passed since you left the military, but you are still a part of it. You are still in it together.
2 Got your six
For those of you unfamiliar with the term, it originated with World War I fighter pilots referencing the rear of an airplane as the six o'clock position. If you picture yourself at the center of an analog clock face, the area directly in front of you is twelve o'clock. Six o'clock is what lies behind you. On a battlefield, your "six" is the most vulnerable. So, when someone tells you that they've "got your six," it means they're watching your back. By extension, that person expects you to have their back as well.
For combat Veterans, you know the deeper meaning "Trust me with your life, I am trusting mine with you." Battle quickly is reduced from "win the war" to "I am going to do everything I can to be sure you come home alive". Imagine the strength in knowing someone is watching out for you. They are focused not only on your survival but your success. There have been recent reminders of this, in the overwhelming support the Veteran/Military Reunion Planner community has shown for The Military Reunion Network.
3 Trust the Mission
I was in a conversation with friend and Veteran Boone Cutler a while back. His father and grandfather were very proud Marines. In 1989, With military service abundant in his family, and seeking adventure, Boone did what any son of a Marine would do, he joined the Army. Before retiring, his last assignment was with a Tactical Psychological Operations Company or PsyOps. His life as a civilian was cut short because of the September 11th terrorist attacks. Like many after 9/11 he had a renewed sense of duty to defend our country, so he reenlisted. Back in the Army, Boone was deployed to Iraq. He was sent to the Sadr City area of Baghdad. (Check out his book, Callsign VooDoo)
When we talked about military missions, he said "In the Army, you had to focus and do your job and trust that your battle brothers were doing theirs. You had a clear objective and in order to survive and be successful nothing else mattered. The mission came first." He followed that with, "the most important thing was, you had to have faith and trust in the guy's higher up that were making the plans."
My teenager is reminded constantly of her mission. "Be kind, work hard, help others, be honest, have faith." I am sure most parents have the same mission for their kids.
As civilian adults we don't have a Commanding Officer laying out the plan. We to have to trust the guy upstairs. We must trust God. Growing up, my father, a Navy Veteran who flew an A4 off the USS Ranger, would remind my sisters and I that "everything happens for a reason" I now add, "so trust the mission". Be aware of God's presence and be open to His nudge in the right direction along the way.
When I purchased the Military Reunion Network company in 2013. I became the owner of everything in a 5-person office. There were copy machines, computers, telephones as well as an overabundance of office supplies. I owned it all. Unfortunately, I live in Washington, and the office was in a high-rise office building in Florida. Arriving on a Sunday afternoon and scheduled to fly home on Wednesday lunch time, I had the daunting task of removing everything. Working well into the night, I prepared over 55 boxes of company "must haves" to ship home. After a bit of research, the office supplies were donated to a local school. What about the desks and chairs and copy machines? There was so much left. There was just no way I was going to be able to get this done. I had no choice but to trust the mission.
It was Monday I still had two days. As it was a weekday morning, I heard a couple women arriving to work at the office down the hall. I opened the door and getting their attention, explained, this office is closing, and everything is being sold. I can't tell you why I did it. Why would anyone that already has an office want more office equipment and supplies? Monday afternoon their boss was at the door hoping to see what was available. Tuesday morning, I had a check in hand. He moved everything to a vacant space on the same floor.
It is just one of many times I have felt God's presence helping me to follow the mission He has laid out for my life at the helm of MRN.
4 Say Thank you
In the United States, when we finish a transaction or conversation, we say "have a nice day". Paying for gas at 7:30 at night, it is dark outside, and the attendant will give me my change and say "have a nice day" I never get the feeling he means it.
The statement "thank you for your service" is frequently said. How can we be sure it does not sound trite like "have a nice day"? What can I say so when I see a Veteran wearing a cap with their ship or unit name? How can I thank them? Here is what I came up with. "Thank you for your service. It is appreciated more than you know. I hope you hear it often and I hope you never tire of hearing it."
Feel free to use it when you too are in the grocery store and see someone with a blue or black military hat walking toward you.
When we are out together, my family is used to it now – I say it all the time when I encounter a veteran. Just a few weeks ago, during a trip to the grocery store, my daughter and I parked next to a jeep decorated with American Flag and "I am a Vietnam Veteran" themed stickers. I heard a "I know Mom, I know". Returning to the car with our purchases, the jeep's owner was there. She quickly said, Mom, hurry before he leaves" Within a minute this Vietnam Veteran and I were shaking hands. Welcome Home I said and added I wanted to thank him for his service, that I hope he hears it often and that he never tires of hearing it. His response was a heartfelt. He commented, "It is nice to hear."
Last October, I was visiting with a Veteran that served on the USS Oklahoma City. As I shared my appreciation for his service, he said something I will never forget He said, thanks for being worth fighting for. I loved his response. It was another realization that it is not the military or the civilians. It is us together.
Serving at the helm of The Military Reunion Network, I meet and work with some amazing Veterans. They are dedicated to maintaining the connections to those they served alongside and honoring the memories of those passed. While there are too many to thank individually by name, I wanted to take a moment to thank each of you not only for your dedication and service to our Country but also your continued volunteerism to keeping your reunions going. You are truly and inspiration!
Sharon Danitschek is the President of The Military Reunion Network. She has been at the helm of MRN since 2013.